Almost every week, some generous soul takes care and time to promote my handmade
scarf and photo prop
boutique in their blog or website.
This week, I'm especially thankful to learn that three outstanding folks will be sharing Crickets Creations with the world (in no particular order):
Connie has listed me as a sponsor of her
Dirty Footprints Studio Talk Show
. She writes:
"As the Artist and writer behind the blog Dirty Footprints Studio, I love to support and be inspired by other Artists and Creative Souls. Dirty Footprints Studio Talk is an opportunity to speak with these individuals and share their personal journey of creativity and Art with others!"
This week's program features Jennifer from Gallery Girl and Corrine from JafaBrit's Art. Find out more and listen in on the show's
blog
As if that weren't enough, Tracy, Gina & Susanne of
PropInsanity
are listing me as a vendor on their high-traffic site (already 500+ readers and they just launched)!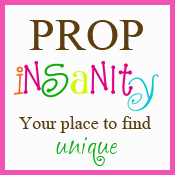 Many thanks for their high-power marketing skills, impeccable organization and great communication to go with their fantastic, positive attitudes! Just click on "OUR VENDORS!" in a day or so to see the button/banner they created for me and other fantastic creators of photo shoot props for professional photographers.
And what a wonderful, beautiful new friend I have found in
Tanya McGill
.
Her art is female acting, singing and voice-over talent--wow! And she's one of my most enthusiastic scarf customers...she's even going to put a link to my online boutique on her website--thanks, T!
See how lucky I am to know such amazing people?? Thank you to all of you ladies and to everyone else who has supported me along the way. *HUGS*